Redemption Church
Print and Campaigns
Redemption Church is one church with many congregations that meet across Arizona. Each is slightly different with individual style, sermon series art, and applications of branding. I've created pieces over the years as the church has grown.
Welcome Brochure
Redemption Gilbert needed a small brochure to explain at-a-glance who they are and what services they offer. I conceptualized and designed this accordion fold brochure as a simple and cost-effective solution.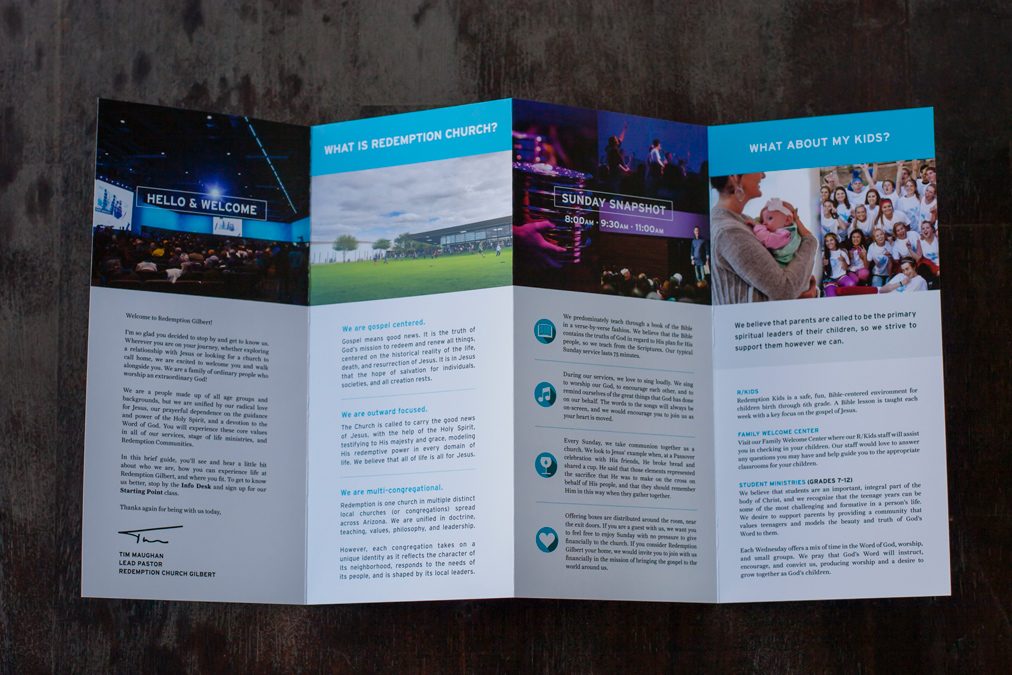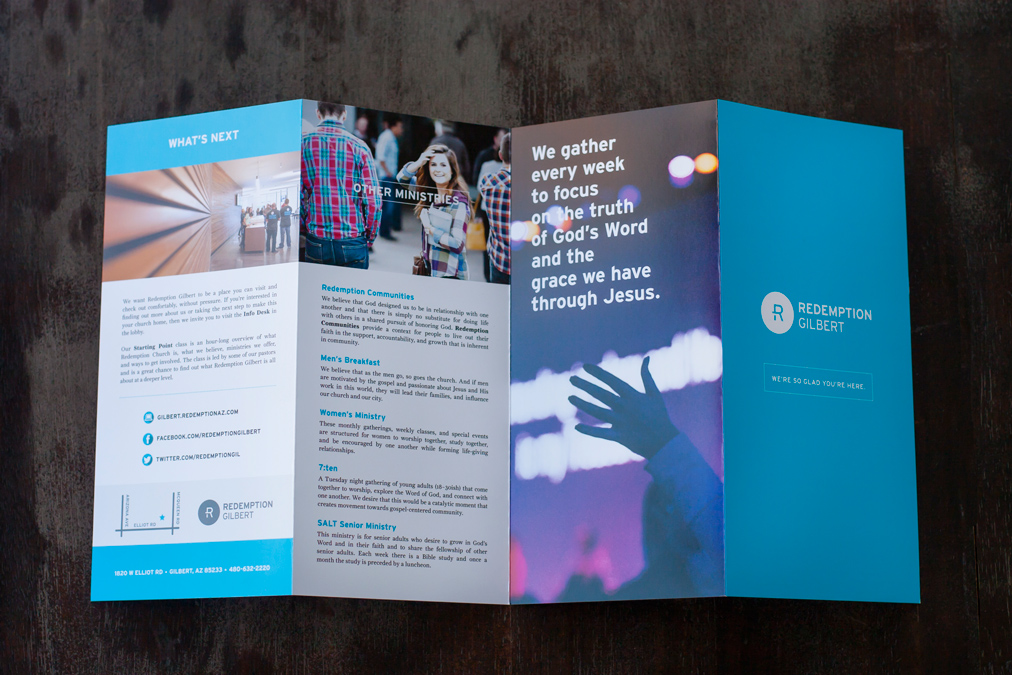 Redemption Church Revival
When two churches merged to become Redemption Church, a special all-congregation service was planned to get this new community together. I designed this promotional poster to get people excited for some ole' fashioned fun – with inspiration drawn from the great revival posters of the past and classic Hatch Show Print posters.
Doctrine Series
Redemption Tempe needed artwork for a series titled "Doctrine". This piece was inspired by 13 points of reformed Christian doctrine that are interconnected and build upon each other to inform faith. I wanted to reflect both connectedness and separateness simultaneously, as the church would learn about each doctrine separately and still see that there is an overarching story.
Even small budgets deserve big ideas.